If your current space isn't working for you anymore, it may be time to make some big changes. Maybe you need more space, or you need your current space to work differently. A home renovation can make a home more accessible, more convenient, and more efficient. But before you start, it's important to ask yourself these five questions:
Where should I start?
The first step in planning for a home renovation project is deciding which areas will be your focus. Are you thinking about a minor kitchen remodel or a bigger project like adding a mother-in-law suite? Once you start thinking about the areas of your home that you want to change, you may decide that starting over and building a custom home makes more sense. When you have a solid idea of what changes you want to make, you can start asking more detailed questions.
What is the budget?
One of the most important things to consider when thinking about a home renovation is the budget. Will you be paying for the project in cash or will you require financing? If you're taking out a loan to pay for the project, you should start by getting pre-approved. This will help you determine what your budget will be so you can start planning accordingly.
Experts suggest taking 10-12% of the budget and setting it aside for unexpected expenses. Even the most well thought off plan may run into a hiccup, take longer than expected, or cost more than initially thought. When you have money set aside for this, you can be flexible without being stressed.
Remember that you're not just paying for materials. Other costs to consider include:
Labor usually accounts for 20 to 35 percent of a project's budget
There are usually extras fees for installation and delivery
Little things like cabinet door knobs and decorative finishes can add up
Don't forget taxes and shipping costs for materials
Will there be additional living expenses you need to consider if you can't live in your house while it's being worked on?
Having a solid financial plan will help you make confident and informed decisions.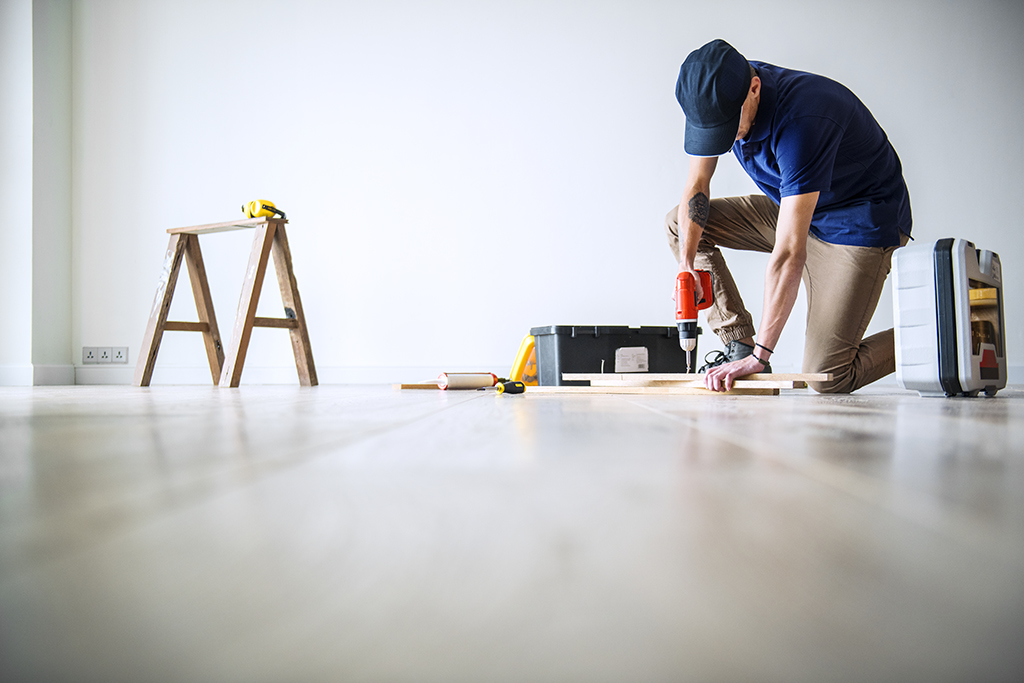 What is your timeline?
Once you know your area of focus and how much you want to spend, it's important to ask questions regarding your timeline. Are you trying to have this project done before a new baby arrives or after a child moves away to college? What are your deadlines? Home renovation projects happen in five stages:
Planning
Budgeting
Demolition
Construction
Clean up
Leave room in your calendar for each stage so you're not rushing through the project.
What adjustments will we need to make during the renovation process?
Chances are, when construction begins, your daily life will be impacted in some way. There will be trucks and materials in front of your house, in your yard, or your driveway. You may be without plumbing for a short time, or there will be a lot of noise and action going on during the day. Will you go and live somewhere else for the duration of the project, or will you just not use a specific part of the house?
As you interview construction teams, ask them what you should expect and what accommodations you should make so they can do their job safely and effectively and you can continue to live comfortably.
What help do you need?
The final question revolves around who is going to help you get this all done. You should interview general contractors and construction companies to find the best team for your vision. Ask questions, check references, and ask to see home renovation portfolios. Work with a team that has extensive connections in the area, and has a reputation for quality craftsmanship and superior customer service. These people will be making major changes to your home, and you must check and double check that they are licensed, insured and experienced.
The Next Steps
Kanox Construction is a leader in the Vancouver construction industry and has helped thousands of families throughout Vancouver change the look, feel, layout, and design of their homes. From interior design projects to major renovation projects and custom builds, Kanox is the go-to for home construction and design. Want to learn more about taking the first step toward a new space? Connect with the Kanox Construction team today.