There's just something about a kitchen upgrade that can completely transform the look and feel of an entire home. Kitchen remodels and renovations can range from a simple upgrade of appliances to a complete design makeover. The right upgrades to your kitchen can also increase the value of a home and can be one of the most cost-effective home improvement projects in terms of ROI.
We've worked on many kitchen remodels in the Greater Vancouver area. We've put together this list of some of the area's hottest kitchen renovation trends so you can pick and choose the feature that will work best in your space:
Natural Light
One of the best ways to enhance the look and feel of your kitchen is to find a way to use natural light. Windows, skylights, and sliding glass doors in the kitchen brighten up even the smallest kitchen, and depending on the location can offer tranquil views from one of the busiest rooms in the home. White window frames and the strategic use of mirrors can help guide the light throughout the kitchen to give it a warm and natural glow.
If you're thinking about a kitchen remodel, consider adding a window or skylight to brighten up the space.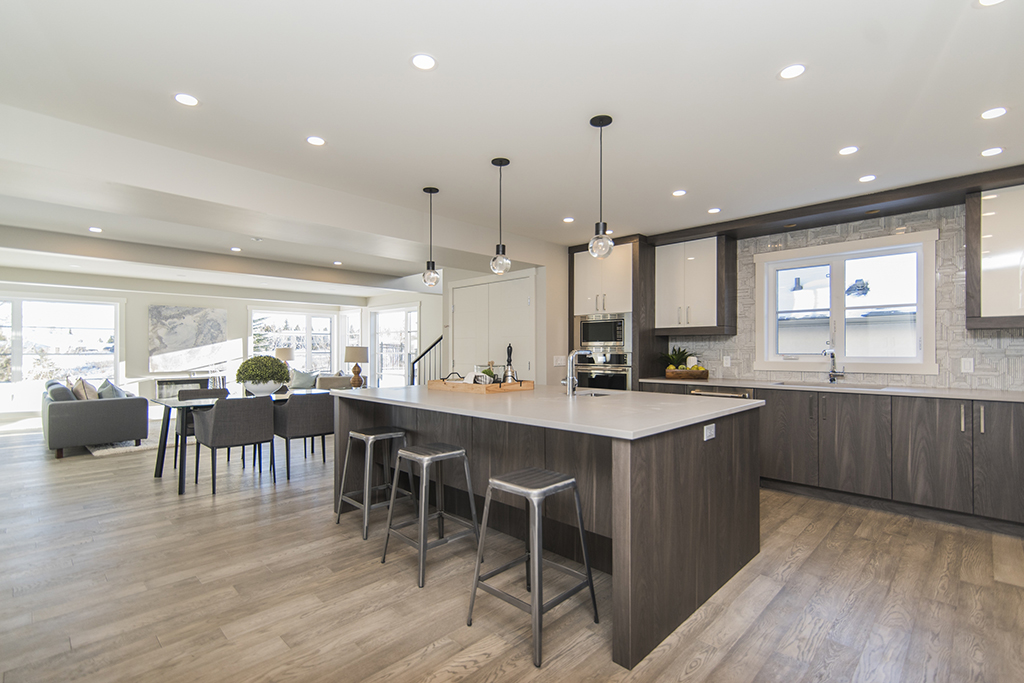 Smart Features
Kitchen appliances are getting sleeker and smarter, and the modern kitchen isn't complete without energy-efficient appliances that work for you. Dishwashers designed to conserve water, ovens, and ranges with a handful of innovative features to make cooking (and cleaning) a bit easier are becoming staples in the modern luxury kitchen. There's also been an increase in the use of commercial-grade appliances in residential kitchens. More and more luxury kitchens are installing commercial grade appliances that offer greater power and performance while still looking like it fits in the modern residential home.
Dark Colors
Designing a kitchen can be equal parts exciting and overwhelming. Once you've decided on the layout, the appliances, the light fixtures, and the finishes, it's time to discuss interior design. This means picking a color palette that best suits the space. The colors for your kitchen are a very personal choice, but dark colors, especially on the cabinets, are starting to become more popular. Deep rich colors, even black, work as bold accents in the modern kitchen. When used in contrast to light-colored floors and backsplashes, dark cabinets can really make a kitchen pop. Kitchens with dark colors are cozier, more luxurious, and allow you to play with lighter accent colors for a wide range of design possibilities.
Bringing The Outdoors In
One of the easiest ways to upgrade a kitchen is to blur the lines between indoors and outdoors. This can be done in a variety of ways, including hanging potted plants from the ceiling and incorporating fresh flowers into your design scheme. If you're going for that true "wow" factor, consider adding a window above your sink or even an entire wall of windows overlooking your favorite view. (We love the use of natural light in our Northwood Drive project) Skylights are also a popular addition to many modern kitchens, as they open up the space in a unique way and allow for plenty of natural sunlight without compromising privacy.
Mixing Materials (Especially Metals)
The materials you choose for your modern kitchen upgrade make all the difference in the look and function of this space. The mixing metals trend is becoming a more popular design element in contemporary kitchens. The contrast of colors and textures can completely change the look of your kitchen, add depth, and elevate the space. To do this, stick with a dominant metal and then pick 2-3 other metals as accents. Keep in mind the texture of the metal (matte, polished, etc) and stay consistent throughout the kitchen.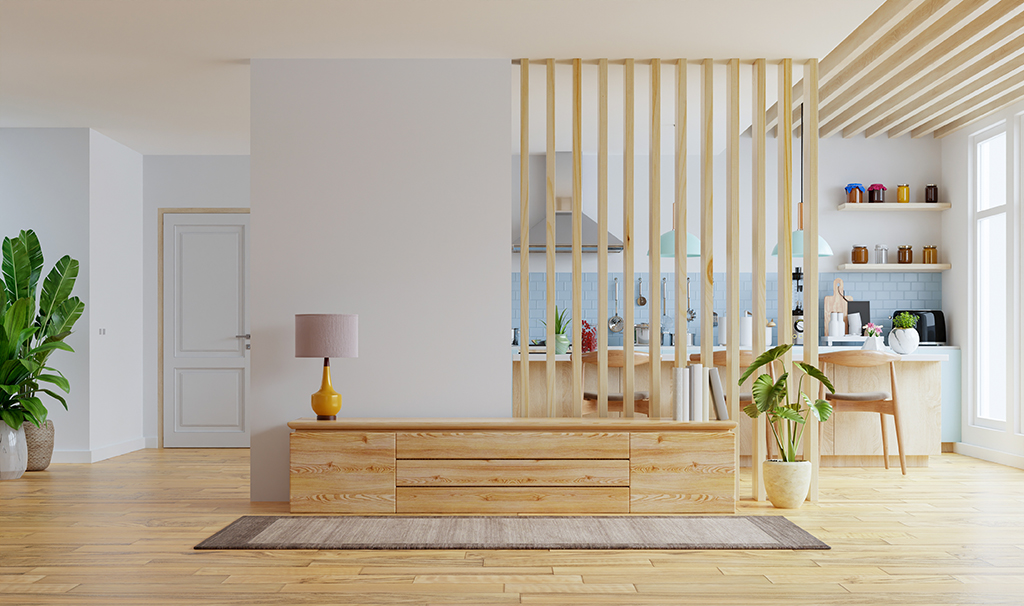 Your kitchen is one of the most used rooms in the home, and it should be a comfortable and functional space that reflects your lifestyle. If you've been thinking about upgrading your kitchen (or designing a modern kitchen in your custom home) keep these popular trends in mind to create a space that you love.
Need help getting started? Connect with Kanox Construction today!