Renovating a vacation home is not the same as renovating your primary residence. A vacation home represents a different lifestyle and experience, and the layout, decor, and renovations you make should reflect this. The renovations you choose for your vacation home will also depend on its use. Will you just be using it for a week every summer? Do you plan on visiting every weekend? Will you be renting it out to guests when you're not there?
All of these factors will play a significant part in how you choose to redesign and renovate your vacation home property.
Here are six ways to renovate a vacation home so that it continues to be a space that you enjoy:
Kitchen Remodel
The whole point of a vacation home is to be a place that offers the comforts of home while being somewhere new. An outdated kitchen will make it difficult to enjoy your vacation experience. Take inventory of the appliances, consider the cabinet and counter space, and decide if the current layout and size of the kitchen are working for you. If you plan to rent out your vacation rental when you're not using it, an updated kitchen is even more important. Travelers choose vacation rentals because they can use a kitchen to cook at home instead of going out, and a new kitchen will generate more interest in your property. A kitchen remodel can add $20,000 or more to the value of your home.
Living Room Upgrade
Another common vacation renovation is a living room upgrade. This space is where life happens and should be an intentional place that blends comfort, convenience, luxury, and style. This could mean updating the furniture, adding a fresh coat of paint, or calling in an expert design team to make the living room more livable.
Adding Another Bedroom
Your vacation home should reflect the needs and lifestyle of your family, both of which will change over time. A one or two-bedroom layout may have worked for you in the past, but whether you're bringing more kids or vacationing with more friends, a bedroom addition can completely change the way you use the space. If you plan on renting the property when you're not using it, a home with more bedrooms will appeal to a wider demographic of travelers.
Expanding The Outdoor Space
Whether you have a lake house, a beach getaway, a cabin in the woods, or a mountain retreat, chances are you'll want to spend a good amount of time outdoors. Consider ways to blur the lines between indoor and outdoor living. Outdoor kitchens, swimming pools, and shady backyard picnic areas can enhance the vacation vibes. Hang a porch swing or hammock, extend your deck or patio area, put in a fire pit, hot tub, or make it a bit more private with decorative fencing,
Upgrading The Bathrooms
A vacation home should be a place of peace and relaxation, and a spa-inspired bathroom can help you slip into vacation mode. You may want a cosmetic remodel, where outdated fixtures and appliances are replaced with more modern options. You may need to reconfigure the existing floor plan or add another bathroom to the home altogether. Your accessibility needs may have changed, and the bathrooms in your home should reflect this. Intricate tile work, decorative lighting, contemporary appliances, and stylish finishes can drastically improve one of the most-used rooms in the home. The average ROI on a bathroom design renovation is 70.6%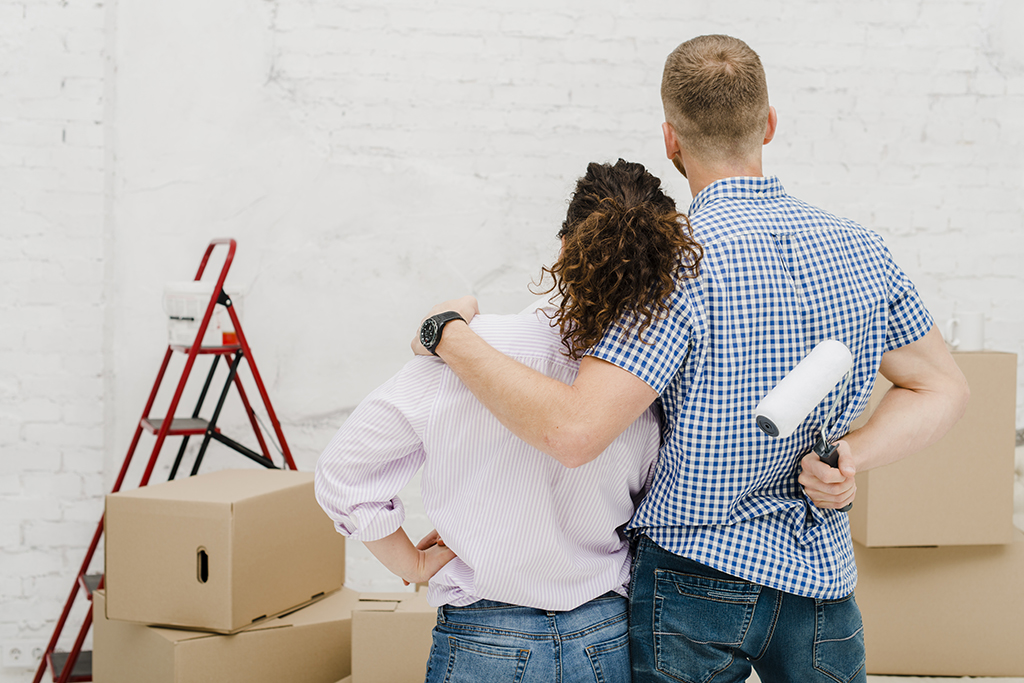 Adding Something Extra
One of the most exciting parts about renovating a vacation home is that you can think outside of the box a little bit. Vacation homes are designed for fun, rest, relaxation, comfort, and convenience. It's a place where you and your family can connect with each other and disconnect from the rest of the world. There are some features that you may include in a vacation home renovation that you wouldn't include in your primary residence. For example:
A game room
In-home theatre
Fully furnished basement/attic
A sunroom
Wine cellar
Home gym
Think about the things that you and your family like to do while you're on vacation, and include these in your vacation rental renovation design strategy.
The Next Steps
Have you been thinking about renovating your current vacation rental? Or maybe you'd like to build a custom home that reflects the lifestyle of your family. Either way, the Kanox Construction team can help bring your visions to life. Our expert team of contractors, architects, and designers are on hand ready to change the way you vacation. Let's chat today!